Airtraq iphone adapter
The recently released iphone adapter for Airtraq. Pretty easy to use with good quality video (dependent on iphone camera) with the advantage of video recording. A great teaching adjunct for sure. This attachment may influence success via improved laryngoscopy ergonomics in its ability to allow early visualization of blade placement without having to bend over patient.
There are some skeptics...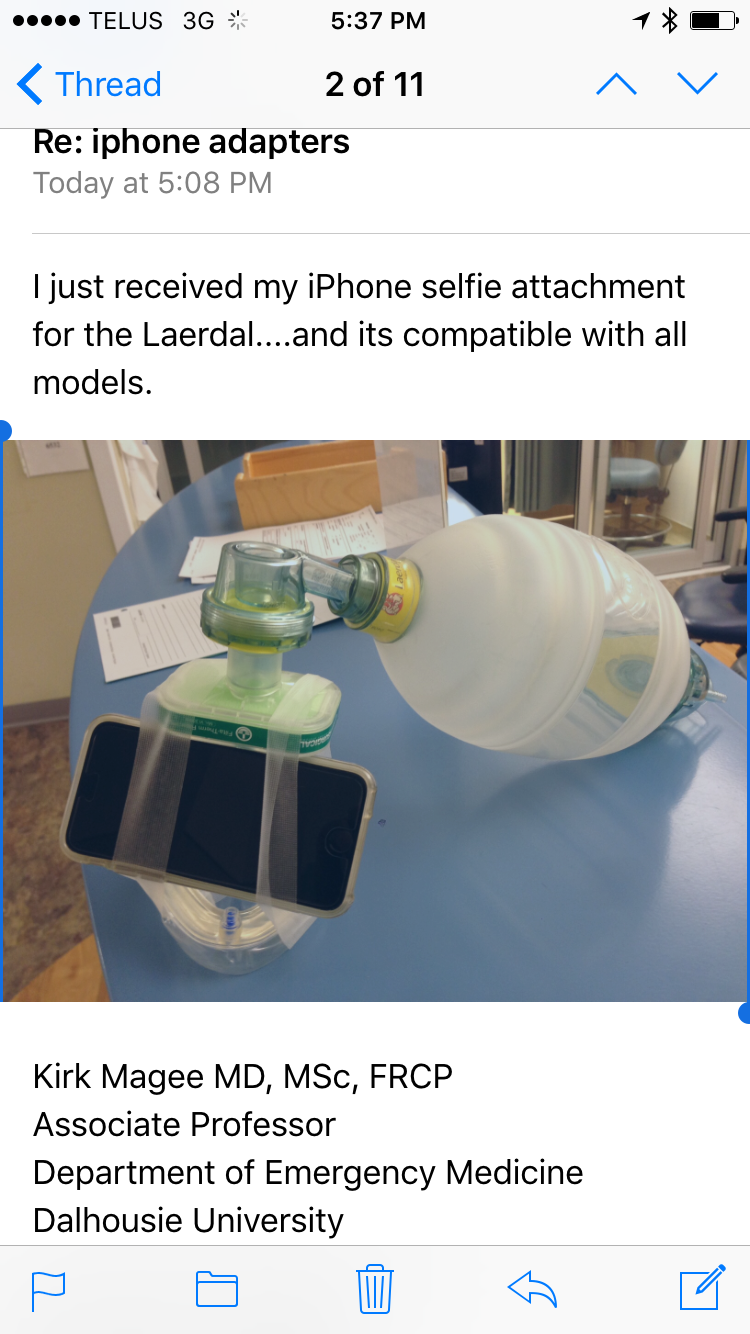 ​
Download in PDF