AIME Advanced
A Hands-on, Skill-focused Advanced Airway Learning Experience Using Clinical Cadavers.
AIME Advanced Audience: This program is designed for experienced clinicians. Clinicians will benefit most from this program if they have had prior airway management training/experience (AIME, Residency trained, significant 'field' experience).

Note: Potential attendees should be aware of the following
This course uses Clinical Cadavers that have been 'gifted' to the Human Body Donation program at Dalhousie. These bodies behave in a manner that is for the most part indistinguishable from live human tissue.

Course Highlights:
High quality experienced and usually entertaining educators.
5-6:1 learner to instructor ratio.
5-6:1 Learner to clinical cadaver ratio.
Hands-on skill-focused simulation.
An opportunity to practice learned techniques using clinical grade cadavers.
Exposure to advanced equipment including various video laryngoscopes and other indirect intubation equipment.
Program Objectives: Attendees will…
Build on their core airway skills to achieve positive patient outcomes in the acutely ill requiring airway management.
Reinforce best practice core skills using direct & indirect laryngoscopy.

Have an appreciation for airway topicalization in preparation for awake airway management.

Have multiple opportunities to perform and refine laryngoscopy (VL/DL) skills on clinical cadavers.

Have an opportunity to practice airway management decision-making and technical skills using clinical cadavers.

Perform various advanced airway management techniques including flexible bronchoscopic intubation, and cricothyrotomy.
​
REGISTER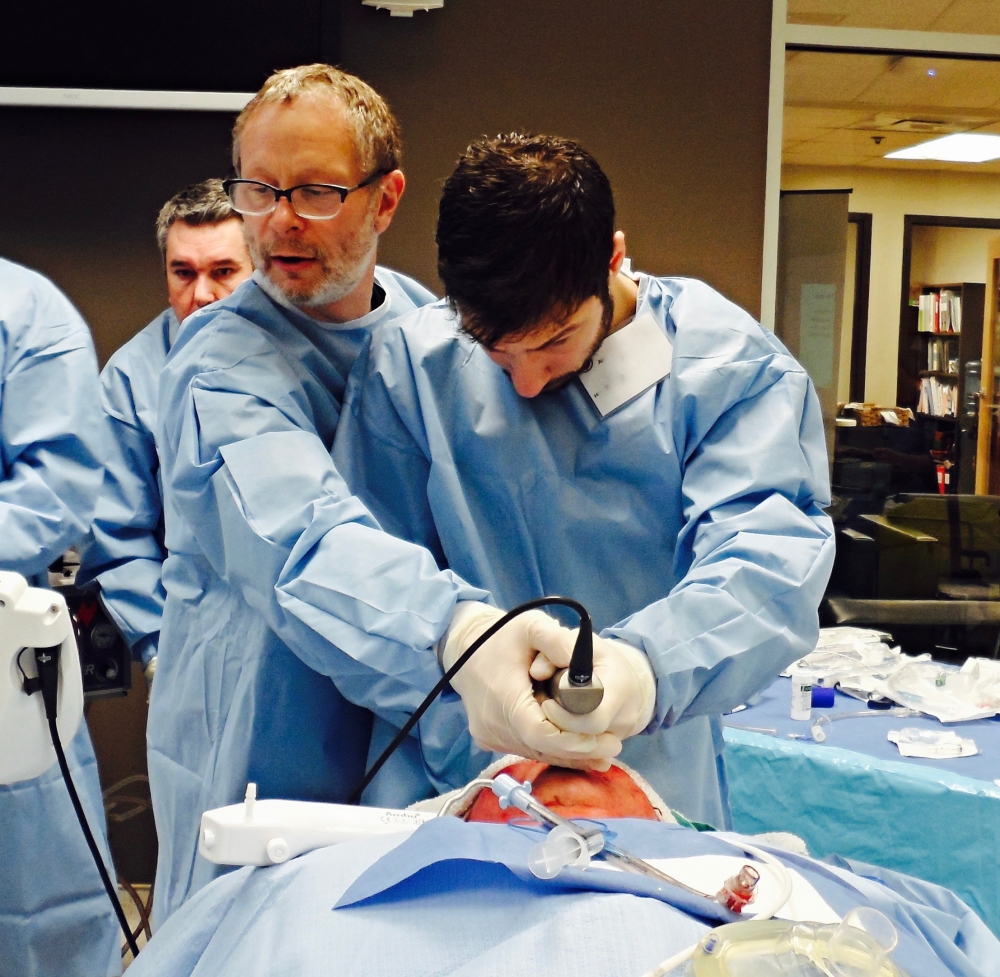 ​
AIME CAEP Roadshow
A Hands-on, Case-based, Practical Airway Learning Experience
AIME CAEP Roadshow:
This program is designed for physicians working in an acute care setting requiring them to competently manage patients in need of emergency airway management.
AIME educators are experienced (and entertaining) clinical instructors who understand the varied work environments of practicing clinicians. You will not be taught industry representatives. Whether you work in a large, high volume center or a small remote setting, AIME will provide a practical approach for airway management in emergencies.
Course Highlights:
• Case-based clinical decision making
• Practical airway algorithms
• When, why and how to perform awake or rapid sequence
intubation
• Textbook/manual based on the AIME program
• Unique, customized clinical videos
• Limited registration to ensure clinician to instructor
ratio of 5 or 6:1
• Clinician to simulator ratios of 2:1
• Reinforcement of core skills
• Introduction to newer alternative devices
(video laryngoscopes & others)
• Exposure to rescue devices
(King laryngeal tubes, LMA Supreme and others)
• Opportunity to practice performing an emergency surgical airway
Program Objectives: Attendees will…
​
Be more confident and comfortable in making acute care airway management decisions.
Have acquired a practical staged approach to airway management.
Be able to choose the most appropriate method of airway management based on a variety of patient presentations.
Make appropriate choices in the use of pharmacologic agents used to facilitate airway management.
Know when and how to use various tools and adjuncts for managing the difficult airway.
REGISTER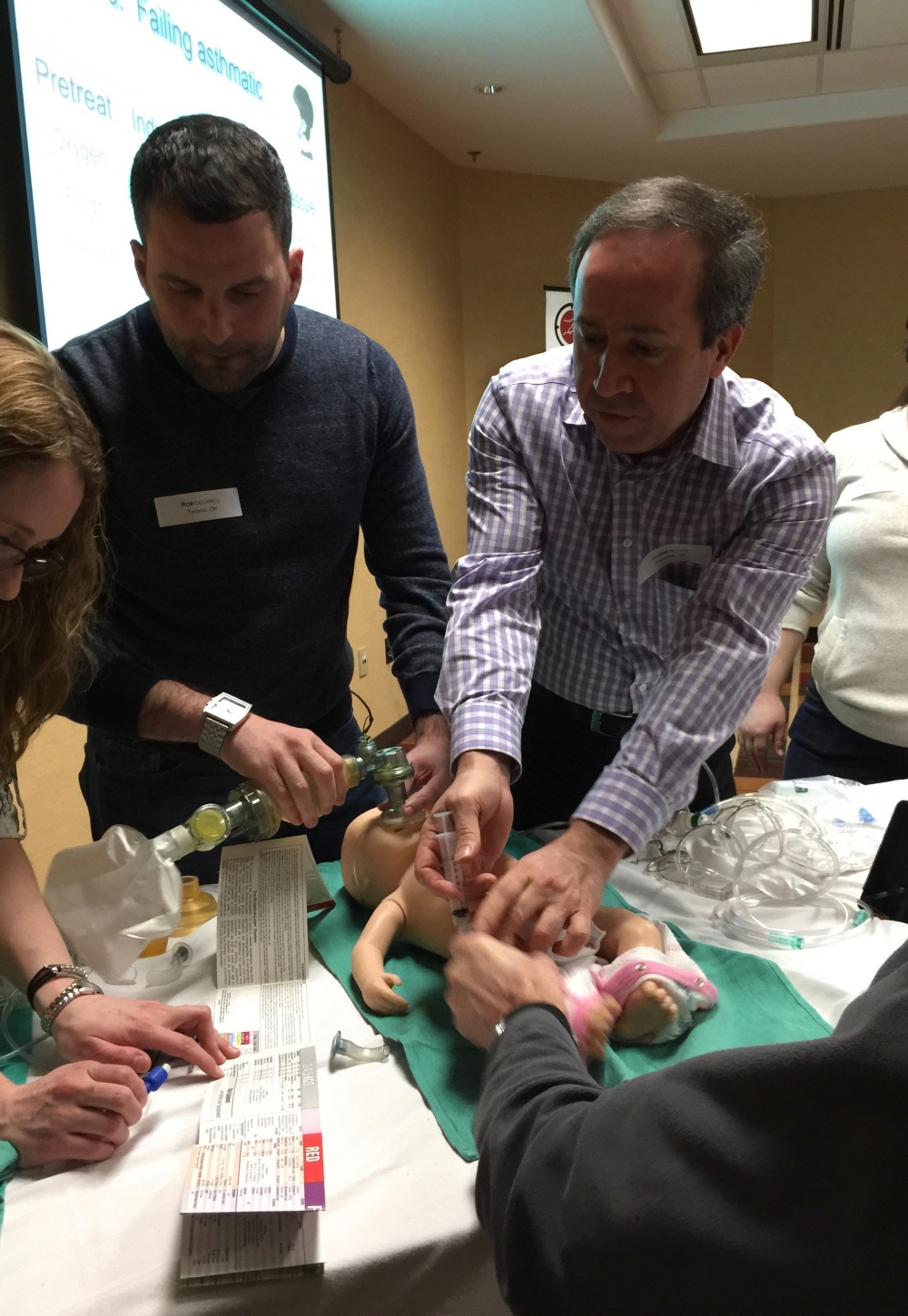 ​